Tuesday Nights at 6:45p (Refreshments and fellowship at 6:15p.)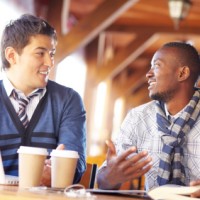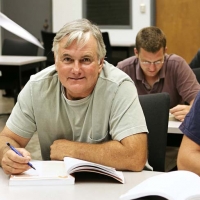 We gather Tuesday nights to eat, fellowship, and discuss how to apply the truths learned each Sunday more intentionally into our lives. The setting in The Chapel, a smaller meeting space just off the main sanctuary, is casual and comfortable. Our desire is that you come as you are and become more of who God intends you to be at whatever pace He leads.

Together we support and encourage each other, taking time at the end of every gathering to pray for each other.

As an addition to our Tuesday night gatherings, we also have a Wednesday men's devotional and journaling time at Peet's Coffee. Join us the next Tuesday to get the details about Wednesday mornings. All men are welcome.