pure desire ministry

What is Pure Desire?
Pure Desire is devoted to healing men and women who have become addicted to sexual behaviors harmful to their social, family, and spiritual well being. By supporting local churches, Pure Desire is setting men and women free, so they can walk in the saving Grace of the Lord.

Based on nearly three decades of local church ministry, I have come to truly believe the church is the hope of the world. I also know that the majority of men and many of the women sitting in the pews, on the platform, and at the pulpit are losing the battle of sexual purity. This is based on years of counseling men and women who have struggled to overcome this all consuming addiction and by numerous surveys conducted in recent years that verify this assertion beyond question. God has called Pure Desire to help local churches and their frequently overloaded pastors, address the unspoken, undermining truth of sexual bondage invading our society today. That is not to say Pure Desire is limited to just the church environment. Across the nation, small groups are using Pure Desire materials in corporate and community environments.
If you are interested in more information on this ministry, please speak with Pastor Don Knisley at (805) 648-7955 or email him at dknisley@therivercommunity.org .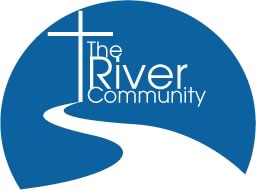 The River Community is a Foursquare Church

For Men Only Groups
Orientation Meeting Upon Request (805) 302-7711 Pastor Jim Duran Please contact Pastor Jim if you would like him to do an orientation for your group. He is willing to travel any distance for men to be healed and walk in victory in our Lor... [
more
]

For Women Only Groups
FOR WOMEN WHO HAVE BEEN BETRAYED BY THEIR SPOUSE/BOYFRIEND/FIANCE: Pure Desire Ministries International (PDMI) has designed materials for groups to help women who are facing the painful reality of being betrayed. Surviving the devastation of porn ... [
more
]