missions
Jim Duran is known as a man with a deep love for people and compassion for those that are suffering. If you are looking for a speaker that can effectively share the meaning of love, grace & compassion, Jim would be that guy.
Jim struggled with an addiction to pain medication for about seven years while serving on his church council and teaching adult Bible study on Sunday morning. Jim was taking about sixty pain pills a day just to feel normal and not go through withdrawals. Jim was living a double life and was dieing in the process.
Until October 13, 2002 when Jim fell on his knees and begged God to close the doors where he was purchasing the drugs and open the doors so he could get help. Within two days, Jim found himself at Calvary Ranch in San Diego where he was miraculously healed and given a new start. Jim's detail account of his amazing journey will keep you on the edge of your seat and reveal to you the awesome power of God! His story will bring hope to those that have lost it and are struggling with their walk with God.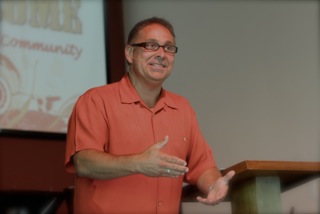 The miracles don't stop there! A month after Jim's deliverance from drugs, his three-year-old son, Paul, drowned in a swimming pool in Orlando, Florida. His son was purple with no pulse and had been in the water long enough to achieve the "dead man's float".
After being brought out of the pool by a young nanny, the fight to wake up this dead boy seemed hopeless. If you have people in your church that are dealing with hopeless and dead situations in their lives, you will want to hear Jim share about how God brought his boy back to life and had him swimming in the pool in less than 24 hours after he had appeared dead. Once again, Jim's story will have you understanding the awesomeness of our creator.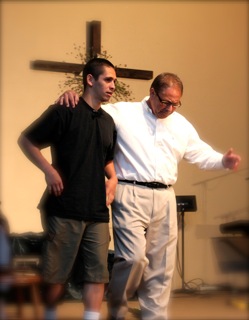 In January 2004, Jim & his wife Pam started a Bible study in his sister's condo with about 12 people. In April 2005, Jim received his license to preach and in June of 2005, The River Community Church became a legal entity.
Jim pastor's many people in the city of Ventura and has been called a "pastor's pastor". Jim received his Associates of Arts Degree in Biblical Studies, Summa Cum Laude and his Bachelor of Arts Degree in Ministry, Magna Cum Laude in June 2011. Jim will be receiving his Masters Degree in Theology from Channel Island Bible College in Seminary in June of 2012. Jim received his International License to preach in August of 2007 and was ordained in September 2009, by the International Church of the Foursquare Gospel.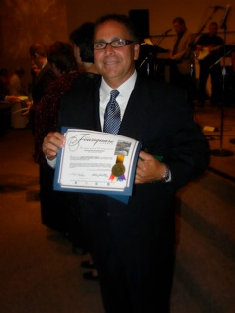 Jim is bi-vocational and is the Executive Director of a senior living community in Ventura, CA and was recently selected as Ventura's "Hometown Hero". He was also selected as Southern California's 2010 "Executive Director of the Year" by the California Assisted Living Association (CALA). In 2009, awarded Ventura's "Citizen of the Year" by the Ventura Chamber of Commerce and the City of Ventura and as well as the "Administrator of the Year" for the Southern California Association of Activity Professionals, Jim Duran is known best in Ventura County as a man with a heart and a passion for his city.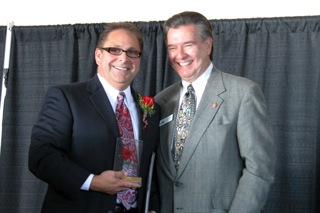 Jim was just honored by the Ventura Buccaneers Youth Football Organization with the "Jim Duran Scholarship Foundation" which is money that will be used to pay the registration for youth not able to afford to play football.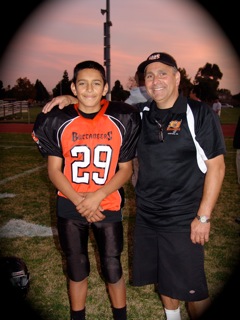 Jim has been married for almost 23 years and is very involved with his family. Jim and Pam have six children and many incredible stories about doing life as a family of eight. He coaches his children in sports and partners with them in many church activities.
Something very important to Pam and Jim is to ensure that the family has a sit down dinner together at least five nights a week. If you invite Jim to speak at your function, you will not be disappointed because he is a down to earth, relatable, transparent and real person.
God is first, his wife is second, his children third and then everything else. Jim teaches biblical time management and trusting God with your schedule. Jim can share about the dangers of worrying and the blessings of trusting.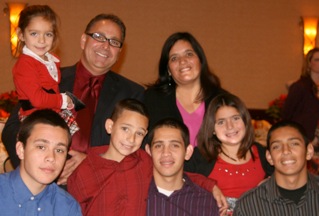 If you would like Jim to speak on giving, he can teach your group about the blessings of obedience, the blessings in trusting and the blessings in understanding stewardship.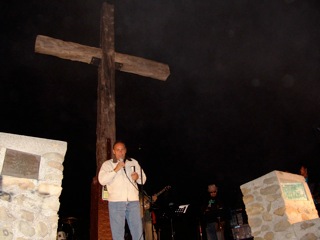 His involvement in the community is unbelievable: Ambassador for the Ventura Chamber of Commerce, Vice Chair for Membership on the Ventura Chamber of Commerce Executive Board, serves on the Executive Board for the Ventura Family YMCA and Chairs the Mission Emphasis Committee, Vice President of Ventura Buccaneers football program, chairs the Ventura Executive Directors Advisory Council which he founded in 2008, involved in Transitional Housing for homeless families, just recently joined the board of the Veterans Educational Transitional, he oversees Pure Desire Ministry in Southern CA, serves food at the Rescue Mission, coaches youth football and basketball, and has partnered to raise over $10,000 for non-profit organizations in his city this past year. Jim is also involved in the Seque Program where you will find him sharing career opportunities throughout the high schools of Ventura. Jim continues to touch many lives in a positive manner – all because he loves people and his community.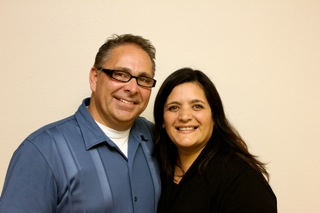 Jim is humorous, entertaining, energetic and knowledgeable about God's word. His transparency and humility is refreshing and well received by people everywhere. Jim appears weekly on CAPS TV Channel 6 as well as on the radio AM 1520 KVTA and AM 1400 KKZZ.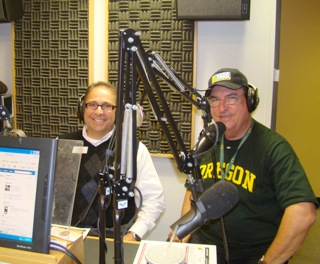 Prior speaking engagements include:
Lighthouse Christian Fellowship Ventura, CA
New Life Community Church Men's Breakfast Oxnard, CA
Shepherd's House Thousand Oaks, CA
Gold Coast District Men's Camp Riverside, CA
House of Life San Francisco, CA
Ventura County Rescue Mission Oxnard, CA
Victory Outreach Light House West Ventura, CA
New Hope Chapel Simi Valley, CA
YMCA Week of Prayer Ventura, CA
First Christian Church Canyon Country, CA
Men of Iron Conference Bakersfield, CA
Pacific Coast & Valleys District Men's Camp Riverside, CA
East Ventura Foursquare Church Montalvo, CA
Men of Iron Conference Reno, Nevada

Thank you for your inquiry into Jim Duran's availability to speak at your event. It is an honor that you are requesting Jim for your event and he does not take it for granted.
Jim does not have a set honorarium. He leaves that up to the Lord and those planning the event.
If you are interested in having Jim speak at your event please click here to fill out the request form.