Women
Women's Ministries exists to inspire, equip, support, and disciple women to live in God's purpose. We will fulfill our vision by creating opportunities and resources for women to discover their gifts and be empowered to fulfill His purpose.
For further information, please email our amazing leader at jmorelli@therivercommunity.org or call our church office @ 805-648-7955

Ladies' In-Person AM Bible Study
Knowing God through His Name: His Character Revealed
Tuesdays at 10:00AM
The River Community Chapel
Evening Zoom Bible Study
Tuesdays at 6:00 PM
Encounter Women's Calendar 2023
January & February
Knowing God through His Name: His Character Revealed

January 17: Introduction
January 24: Emmanuel: God With Us
January 31: El Shaddai: The God Who Is More Than Enough
February 7: Jehovah Rapha: The Lord Who Heals
February 14: Jehovah Rah: THE LORD MY SHEPHERD
February 21: Jehovah Shammah: The Lord is There
February 28: Review and Response

Click Here Join our Zoom Call - Tuesdays at 5:55pm!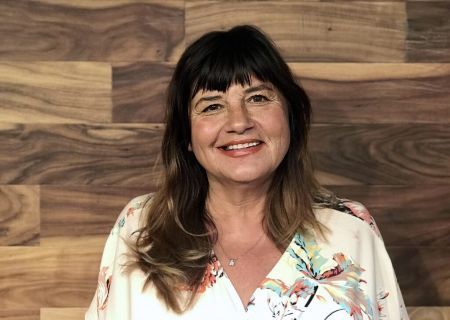 Judy Morelli
Assoc. Pastor
Encounter Women's Calander 2023
March 7: Encounter Women Dinner Gathering
6 pm @ TRC: Bring a dish to share; Childcare provided
Preparing Our Hearts for Easter
March 14: Prayer of Examen
March 2: Jesus' Acts of Service and Love
March 28th: His story Retold
April 4th: Break
April 15: Saturday Encounter Breakfast:
Please bring a dish to share, and please find care for your children for this date. .
The Practice of the Presence of The Lord: Our Creative God:
April 18th Creative Disciples Exercise #1
April 25 Creative Disciples Exercise #2
May Encounter Retreat May 5th-6th
@ TRC:
The Banner Over Me is Love
Song of Solomon 2:4
Cost TBA
Begins Friday at 530pm with Dinner
Ends Saturday 3:30
May:
The Eyes, Hands, and Feet of Christ
May 9: Seeing what He sees
May 16: Hand in Hand
May 23: Follow me as I follow Christ

June 6th Guest Speaker
We are Better Together :
June 13: What is in your Hand?
June 20: My Talent- Your-Talent- Our Talent - It takes all of us
Fun in the Summer
July: Farmers Market In Pismo Date TBA
August 12: Breakfast at the Beach:
September 12th Encounter Dinner : Italian Theme
Bring a dish to share: Childcare provided
September/ October
Journey Of the Soul
September. 19: Introduction
September 26: Shepherding Your Soul: Soul Care
October 3 Grace for the Journey
October 10: Confidence In Christ
October 17: Transition: Through the Wall
October24: Friends On the Journey
October 31: No Study tonight. You ARE invited to Go and be a Light.
November: Thankful and Thoughtful Reflections
November 7: What Has He done for you?
November 14: Thankful in all things!
November 28: Welcoming Christmas
December 5 Ladies Encounter Christmas Dinner